Parrot Mountain and Gardens – A Peaceful Paradise in the Smokies
P
arrot Mountain and Gardens in the Smoky Mountains is a heavenly place filled with beautiful, exotic birds, acres of gorgeous, landscaped gardens and thousands of colorful flowers, bounteous bushes and shady trees. The main attraction at Parrot Mountain are the tropical birds – hundreds of them – but if you are looking to spend a relaxing time in a beautiful, Smoky Mountain surrounding, then Parrot Mountain is the place for you. Guest compare Parrot Mountain with their image of the Garden of Eden and use words like 'peaceful', 'paradise' and 'heaven's gate'. Horticulturists say that "the gardens rival the best". But Parrot Mountain and Gardens is a place you must see and enjoy for yourself.
Your first sight of the Gardens is a 200 foot, stacked, dry stone fence, a replica of the Thomas Kinkade 'stairway to paradise'. Beautiful, landscaped pathways, lined with natural field stone, lead you to the Parrot Cottages, each unique in its construction, and home to tropical parrots who live in the Gardens. Many of the tropical birds are sitting on their perches ready to greet you as you stroll down the pathway. Ahead, a little yellow door leads to the Secret Garden, a wonderful place filled with toucans, magpies and a silvery-cheeked magpie, all flying freely and awaiting your arrival.
Next is th
e bird garden where 70 birds sit on open perches. Here you can feed the birds or just gaze in wonder at the birds in flight, the wondrous colors and the different sizes and species of tropical birds. Exit the garden and enter the lory aviary where you can feed birds nectar from a cup. Stroll by the waterfall outside the aviary or sit and relax in one of the butterfly, dragonfly or peacock benches surrounding the cascading water. Visit the baby bird nursery and learn about the care of feeding of baby birds. You can adopt a baby and take one home. Enjoy strolling through the gift shop or enjoying a full lunch offering of angus beef burgers, sandwiches, fries and drinks on the deck. Everything experience at Parrot Mountain is designed for your relaxation and enjoyment.
Click Here for our Parrot Mountain Coupon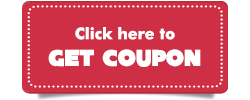 For more places to see, shop, dine and enjoy in the Great Smoky Mountains, visit https://bestreadguidesmokymountains.com/. There you will find information, directions and coupons to the great attractions, restaurants, live shows and shopping in Pigeon Forge, Gatlinburg and Sevierville, TN.