In Pigeon Forge the place to eat and be entertained is the Hatfield & McCoy Dinner Feud. This all you can eat dinner show is all about fun and feasting. You get plenty of good food and a whole heap of fun and entertainment.
Hatfield & McCoy Dinner Show
The Dinner Feud centers around the longest running feud in U.S. history – the one between the Hatfields and McCoys. It has been going on so long that no one remembers how it started but each family is doing their dang-est to keep it going. But the fighting is a little more civilized at the Dinner Feud as each family tries to out-shout, out-sing, out-play and out-dance each other.The music is terrific and the dancing and acrobatics are sensational. The entertainment is so good you won't know who to root for so you find yourself clapping your hands and stomping your feet for both families.
Make Eatin' Fun Again!
The show is great and so are the vittles. Granny's cooking includes fried chicken, pull pork barbecue, corn on the cob, cole slaw, creamy vegetable soup and a special dessert all guaranteed to fill-up the hungriest appetite cause it's all you can eat! Your servers keep your tea or soft drink glasses full and the food a'coming. For lasting memories you can pick up your group photo or a souvenir from the gift shop out front.Come early so you can shop inside or wander around outside to see how hillbillies decorate their outhouses, pig pens and chicken coops.
Special Christmas Show
If you are visiting in November and December you will want to return for the Hatfield & McCoy Christmas Disaster show. The families are in the holiday mood and they are trying to figure out how to scrape up the money for Christmas decorations and gifts. The Mayor and Sheriff of the holler are involved in the holiday hi-jinks making the situation funnier and even more unpredictable.
Click Here for our Hatfield & McCoy Dinner Show Coupon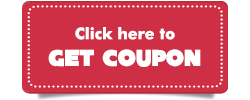 Anytime is a good time to visit the Great Smoky Mountains of East Tennessee so start planning your trip now. You will find great information on attractions, shopping, dining, outdoor activities, lodging and live shows like the Hatfield & MCoy Dinner Feud at https://bestreadguidesmokymountains.com/. Download the BRG App for Deals and mobile coupons and save money while enjoying all of the fun and excitement of the Smoky Mountains.