Marble Slab Creamery in Pigeon Forge serves up the best hand crafted ice cream, sorbet and low fat yogurt flavors mixed up on that cold marble slab with the tempting and tasty toppings of your choice. There are 66 ice cream flavors, 7 sorbets and 5 low fat yogurts to choose from, and then you add the unlimited mix-ins! Here is a list of a few of the most unique flavors and unusual mix-ins.
Ice Cream
Amaretto
Banana Pudding
Pink Bubblegum
Cappuccino
Chocolate Raspberry
Cinnamon Bun
Egg Nog
Peanut Butter Banana
Pumpkin Cheesecake
Tiramisu
Very Yellow Marshmallow
Mix-Ins
Gummy Bears
Rainbow Sprinkles
Twix
Andes Candies
Fruity Pebbles
Peppermint Patties
Pop Rocks
Teddy Grahams
Whoppers
Make the next birthday, office party, graduation or holiday a very special event with an ice cream cake from Marble Slab. You can design your own cake with multiple flavors of ice cream and the mix-ins to personalize the presentation. Create your own or choose from Marble Slab's list of delicious options like these:
Pecan Perfection
Cookie Jar Chaos
Mocha Cappuccino Fudge
Milk Chocolate Meltdown
Chocolate rocky road Brownie
Savannah Banana Fudge.
You can also order cupcakes, the kind you eat with a spoon. These delightful dishes are smaller than the cakes but you can be just as creative with the flavors and the mix-ins. But wait, there's more with smile-worthy treats like Strawberry Shortcake, Fudge Brownie, Banana Splits and Sundaes. Just think how creative you can get with your Sundae or Banana Split with 66 flavors and unlimited toppings and sauces. Now add Shakes and Smoothies to that list of tempting treats and your taste buds will go on overload. Hand scooped shakes are now available in new flavors like Coffee, Cotton Candy, Strawberry, Cookies 'N Cream and Snickers. And during Slab Happy Hour – from 12 pm to 2 pm Monday through Friday, Shakes are $1.00 Off!
Check out this great Marble Slab Coupon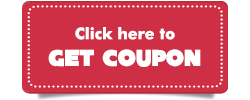 Include Marble Slab Creamery on your list of "Must Do's" on your next trip to Pigeon Forge. for a list of the wonderful things to see, do, eat, buy and enjoy in the Great Smoky Mountains of Tennessee, click on https://bestreadguidesmokymountains.com/ and download the BRG App for special deals.