Old Forge Distillery in Pigeon Forge sits next to the Old Mill General Store and Restaurant. In fact, some of the ingredients for making moonshine and spirits are ground at the Old Mill itself. Old Forge distillery combines over 200 years of Tennessee Tradition into making their products, beginning with water and grains. long-proven recipes and the modern day experience of their Head Distiller. Old Forge Distillery opened in 2014 with its own line of moonshine and since has added award winning Rum, Vodka, Distiller's Select, Cream and Single-Barrel Aged Bourbon.
There are 21 flavors of Moonshine and Moonshine Cherries beginning with the original 1830 Original Unaged Corn shine, the 1830 Original Miller's Blend and the 1830 Original Distiller's Blend. The other flavors include:
Apple Pie
Peach
Chocolate
Coffee
Blackberry
French Toast
Lemon
Cinnamon
Vanilla Bean
Oatmeal Cookie
Bananas Foster.
Cherries come in four flavors:
Moonshine & cherries
Handmade Cola & cherries
Cinnamon Bomb Cherries
Pineapple Upside-Down Cherries.
And the seasonal flavors of shine are Pumpkin Roll and Kettle Corn, both are available in the fall.
In addition, Old Forge Distillery offers a line called Distiller's Select where they have infused neutral spirits with natural flavors. Distiller's Select spirits are great served neat or as a base for craft cocktails. The flavor offerings are:
Recipe No. 500 Orange Rosemary
Recipe No. 501 Lemon Fennel
Recipe No. 502 Ginger Lemongrass
Recipe No. 503 Sarsaparilla
Recipe No. 504 Peach Habanero
Recipe No. 505 Cherry Basil
Recipe No. 506 Mint
Recipe No. 507 Anise
Recipe No. 508 Cucumber Dill.
Visit Old Forge distillery for both a taste of the past and a sampling of new spirit flavors, dine at the Old Mill Restaurant and shop in the Old Mill Square.
Check out our – Old Forge Distillery Coupon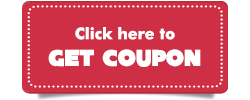 There is much to see and do here so plan to spend an afternoon or evening. And while you are planning visit https://bestreadguidesmokymountains.com/ for information on Smoky Mountain shows, attractions, shopping, dining, lodging and more. Print out the coupons or carry them on your phone with the BRG APP that you can download for your App store or text BRG to 444999. Enjoy your experience at Old forge distillery in the Great Smoky Mountains!