Smoky Mountain Knife Works is a truly unique experience in the Smoky Mountains. Yes they have knifes – thousands of them – but they also have books, gifts, relics, replicas, collectibles, kitchen gadgets, sporting goods, apparel, tools, spears and literally something for everyone. That is what makes Smoky Mountain Knife Works so unique – there is something for everyone. Men, women, teens, hunters, sport enthusiasts, hunters, collectors and people shopping for that truly unique gift from the Smoky Mountains.
But knives are their claim to fame and here are some brand names:
Columbia River Knife and Steel
Victorinox – Swiss Army Knife
Zero Tolerance
Gerber Gear
Spyderco
Benchmade
Cold Steel
Kershaw
TOPS
Case
Buck
SOG.
Smoky Mountain Knife Works (SMKW) is one of the oldest and largest knife retailers in the country and they have partnerships with the best manufacturers so they not only offer the best selection but also the best quality and prices. It makes no difference if you are a hunter, law enforcement, military or just looking for the right gift for the right person, SMKW offers the gear and accessories you need and want. Tactical gear with hundreds of choices of shirts and pants, belts, backpacks, holsters, conceal carry hobo bags, shell pouches, bail out bags, backpacks. slings, shooting vests, accessories and more.
For the collector there a dozens of helmets and medieval gear, tin signs, arrowhead pieces, shell casing models, cartridge pens, books, coins, thermometers, handbooks and instruction manuals, clocks and of course, knives. Throwing knives, folding knives, kitchen knives, collectible knives, fixed blade, Swiss army and knife sets.
And no trip to the Knife Works is complete without a visit to the Relic Room. Here you will find historical and ancient coins, arrowheads, animal claws, Big Foot prints, Confederate money, fossils and much, much more. Visiting the Relic Room is like taking a trip to the Smithsonian Museum!
Smoky Mountain Knife Works is conveniently located on Highway 66 just off of I-40 at the 407 Exit. There is plenty of free parking and they offer many demo days where you can meet the manufacturers, ask question, buy special products and even meet their celebrity spokespersons. A visit to Smoky Mountain Knife Works is a unique and enjoyable experience in the Smokies not to be missed!
Be sure to check out our – Smoky Mountain Knife Works Coupon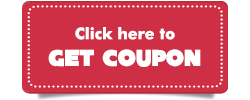 And for additional experiences in the Smokies including attractions, lodging, restaurants, theaters and more, check out https://bestreadguidesmokymountains.com/ for coupons, maps, videos and additional information on things to do, see and eat in the Great Smoky Mountains of Tennessee.