Espresso Yourself Coffee Bakery and Gifts is a craft coffeehouse that serves up espresso and fresh-brewed coffees, a wide variety of teas, cold drinks, signature frappes, fresh-baked goods and has gift items like bagged beans, jellies, candies, loose and bagged teas, butters, jams, marmalade and syrups and sauces, for the perfect souvenir or present for someone back home.
Espresso Yourself is in the Old Mill Square area just across and down the street from the Old Mill Restaurant. In the morning they will welcome you with the stimulating smells of fresh brews and fresh bakes. In the afternoon stop by for an espresso or chai latte pick-me-up and take home some fresh baked muffins, cookies, cupcakes or cheesecake for dessert or breakfast the next morning.
In additio
n they offer signature cinnamon rolls, Biscotti, Gelato, Sorbet and Rick Krispy Treats. And you can top these – or any of the drinks – with chocolate, caramel or white chocolate sauce, raisins, chocolate chips, graham cracker crumbs, coconut, whipped cream, Oreo crumbs or fruit that is in season.
Add an espresso shot, a hot chocolate shot or a flavored shot to your favorite drink and create a new favorite. Or try one of the signature frappe drinks. The frappe flavors are:
Banana Cream Pie
Turtle Cheesecake
Cookies-and-cream
Coconut Cream Pie
Peanut Butter Cup
Strawberry Cheesecake
Orange Creamsicle.
These are Apple, Apricot and Pumpkin butter to buy to take home, and a wh
ole list of jams and jellies: Orange, Blackberry, Peach, Apricot, Hot Pepper, Fruit Cocktail, Cherry Berry, Boysenberry, Logan Berry, Strawberry Rhubarb and Blackberry Jams. Jellies include Apple Cinnamon, Elderberry, Sassafras and Dandelion. Certainly there is a flavor that will tickle your taste buds or encourage you to try something new and different on the morning toast. Whatever it is, Espresso Yourself has options for you to enjoy and explore.
Click Here for the Espresso Yourself Coupon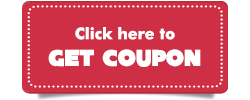 Find out more about Espresso Yourself, watch a video and download coupons for attractions, shopping, live shows, lodging and more at https://bestreadguidesmokymountains.com/. Or, text BRG to 444999 to get the BRG App which puts coupons and deals on your phone. Enjoy the Great Smoky Mountains while sipping a wonderful, freshly brewed beverage and eating a fresh baked treat from Espresso Yourself in Pigeon Forge!