Cici's Pizza in the Smoky Mountains.
[URIS id=2394]
Great Pizza – Best Prices
Looking for mouth watering pizza to eat while visiting the Smokies? Cici's offers one of the best buffets and best prices everyday! Make sure to use our Cici's Pizza Coupon to save even more on your visit. Whether you're one, party of two, or a group, Cici's goes beyond pizza.
Cici's Goes Beyond Pizza
Adults: $7.99 Kids: $3.99
So whether you are in Sevierville, Pigeon Forge, or Gatlinburg, you will always have a place to eat for lunch or for dinner! Cici's offers pizza, pasta, salad, and desserts, and one of the best parts about it is, it's an Unlimited Buffet! All 3 of the locations also have an awesome game room! So when you're there, you can have fun with you're friends and family while playing all the fun games!
Great Buffet & Great Prices at Cici's Pizza
Cici's has over 24 fresh and unique pizzas that will satisfy your pizza cravings! You can also customize your very own pizza, and it's already included in the price of your buffet! You can pick up to 4 toppings to customize your perfect pizza! How awesome is that? Our Cici's Pizza Coupon allows you to get a Free Buffet with the purchase of an Adult Buffet and two large drinks! You can use this coupon at any 3 of the locations in the Smokies.
Cici's Pizza near me: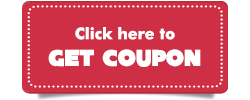 If you are wanting a tasty and affordable meal, along with some fun arcade games, check out Cici's in Sevierville, Pigeon Forge, and Gatlinburg, TN. Remember to use our Cici's Pizza Coupon while visiting any of Cici's 3 great locations in the Smoky Mountains.