Spirits Trail of The Smokies
Not too many years ago in the hills of Tennessee, Moonshiners hid their stills from Federal Revenuers as they continued the 200-year-old tradition of making high-proof 'shine' from corn mash and sugar. It was called hooch, mountain dew, white lightning and the better known name of Moonshine, all made famous in the 1958 movie "Thunder Road" starring Robert Mitchum and Gene Barry, and shot in Cocke County, Tennessee, right next door to Gatlinburg and Pigeon Forge.
But today, there has been a revival of the drink with the passing of legislation making production of Moonshine legal in Tennessee, and distillers have been coming out of the woods ever since.
Click the map above to view "Smoky Mountain Spirits Trail"
You won't see the Moonshine runners in their souped-up cars today, but you can see some of those classic, vintage cars in Pigeon Forge during the Rod Runs and car shows in April and September. And you can check out top quality moonshine distillers, and local wine and whiskey makers located in the Tennessee Smokies, that are listed below. Grab a mason jar and go "bottoms up!".
Visit these Distilleries & Wineries in the Smoky Mountain Area.
Bootleggers Homemade Wine
Bootleggers Homemade Wine began with two country winemakers who just happen to be sisters. Memories of evenings spent on grandma's back porch sippin'country wine from the bottle …we've captured that spirit in our own blends of wine using all natural ingredients for a superior product.
131 Island Drive, Pigeon Forge
903 Parkway, Gatlinburg
865-221-1589
Hand forged moonshine made from pure mountain spring water and freshly ground grain. Our flavored moonshines, such as Chocolate, French Toast, Coffee, Blackberry, Apple Pie, and Peach, are inspired by recipes from the Old Mill Kitchens.
170 Old Mill Avenue,
Pigeon Forge
865-774-4126
As you approach the entrance, the distinct smell of cooking and fermenting grains takes over your senses. Here, you'll see authentic-working moonshine stills and take in the entire process – from beginning to end.
131 Island Drive, Pigeon Forge
903 Parkway, Gatlinburg
865-436-6995
A white oak barrel aged whiskey which is a truly authentic American experience taste is what separates this full flavored whiskey from most. Four-year-old barrels are carefully hand selected to create the taste and color just right for Ole Smoky Whiskey.
650 Parkway, Gatlinburg
865-325-1111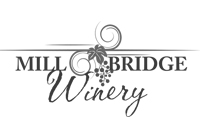 Come sit and enjoy the views of the river and Great Smoky Mountains, while also enjoying a chilled glass of wine or hard cider.
3331 S River Rd
Pigeon Forge
865-366-1664
Coming soon to Sevierville. FREE TASTINGS! Fermented, Distilled & Bottled by Master Craftsmen.
745 Old Douglas Dam Road
Sevierville
865-366-1772